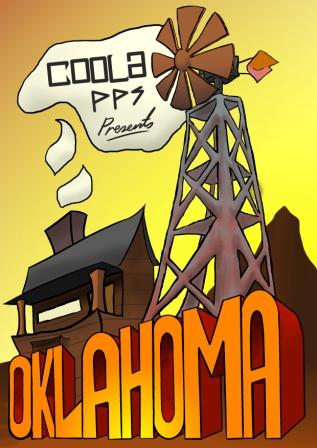 Oklahoma! 2017
On the 31st January 2017, after months of preparation and hard work by both staff and students, Coola Post Primary staged their first ever musical 'Oklahoma!'. Our musical turned out to be a rivoting success selling out 4 shows as well as a complimentary matinee for all neighbouring primary schools.
The cast consisted of TY and 5th years with 2nd and 1st year students making up the chorus. Work began back in October 2016 with auditions in full swing. Mr. Rooney and Ms. Gardiner taking charge of vocals, Ms. O'Connell with acting and staging and our choreographer Ms. Breda McNulty on steps! Everyone involved in the project from Mr. O'Connell and Mr. Meade on set design to Ms. Davey on props, worked tirelessy to put on the best show possible. Both students and staff enjoyed the experience and are left with great memories of the musical from beginning to end. Sincere thanks to everyone who supported our first musical. May it be a sign of great things to come!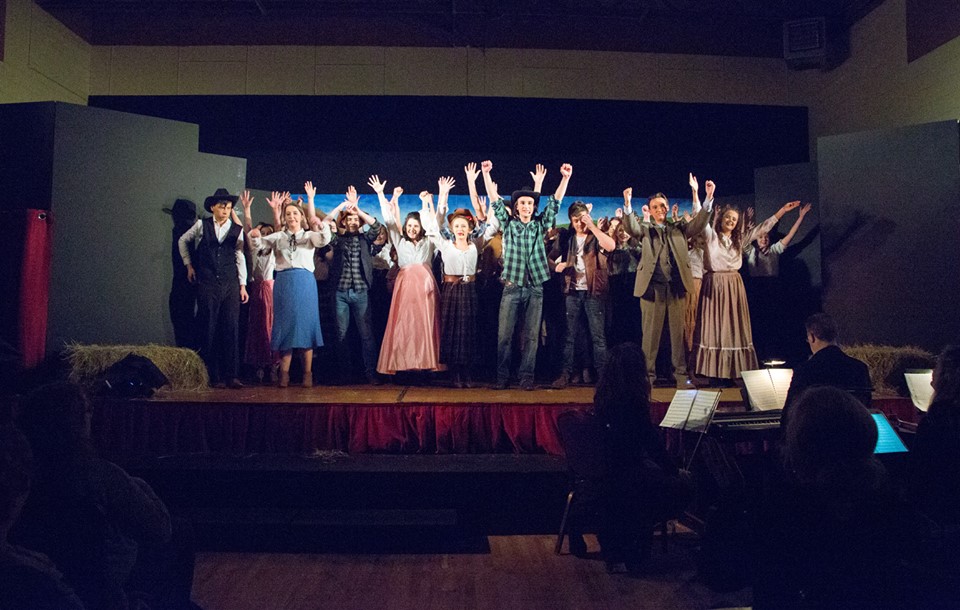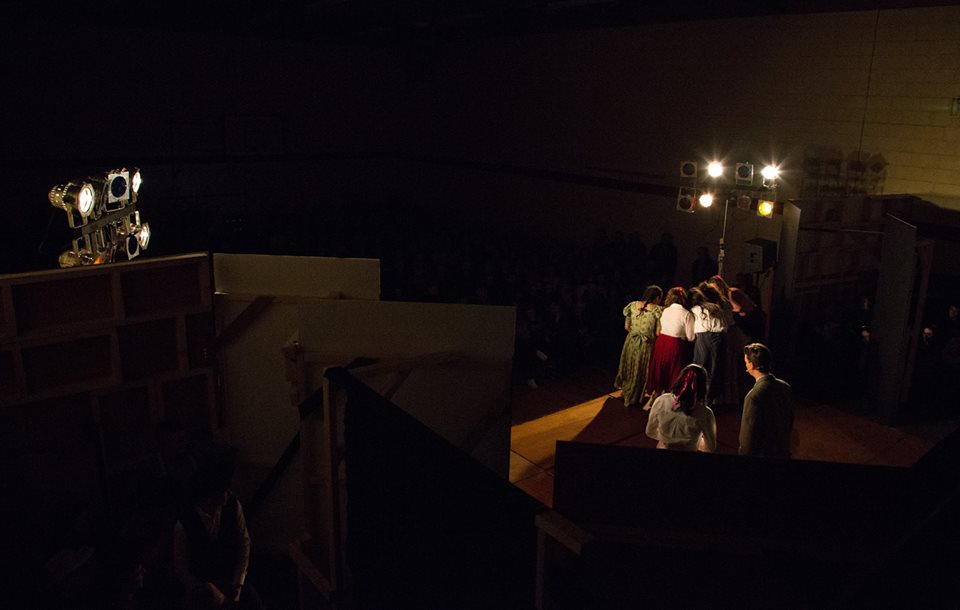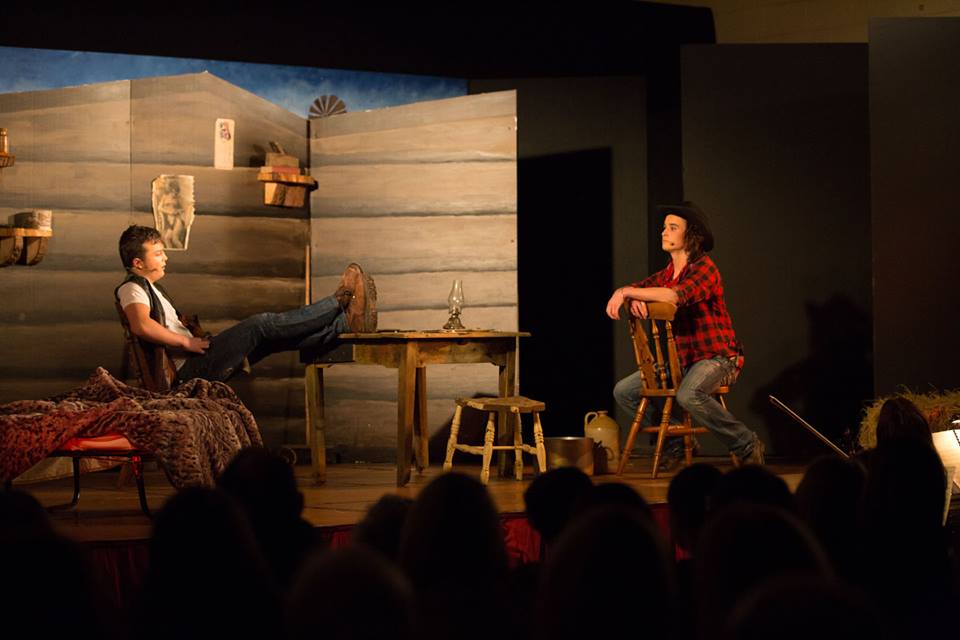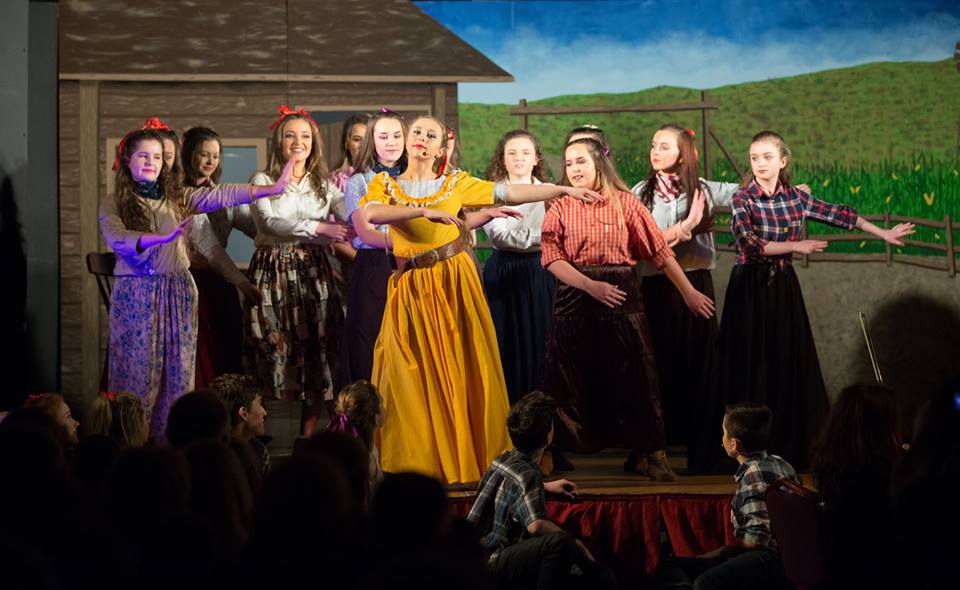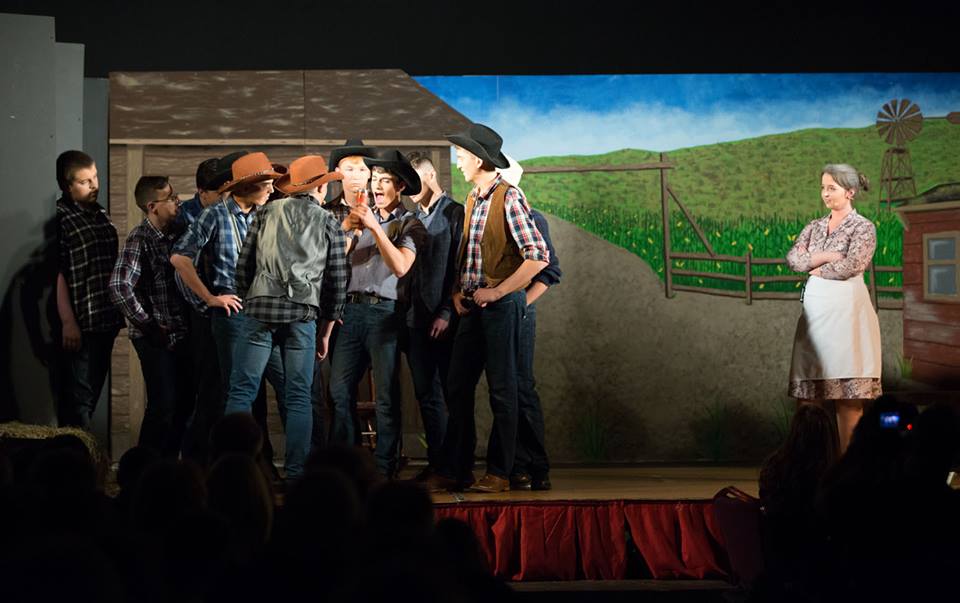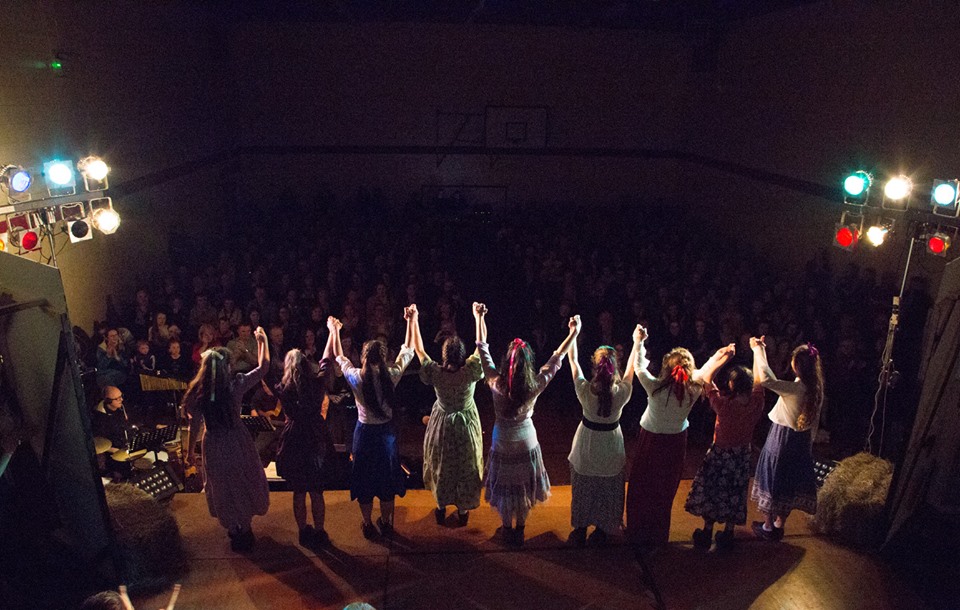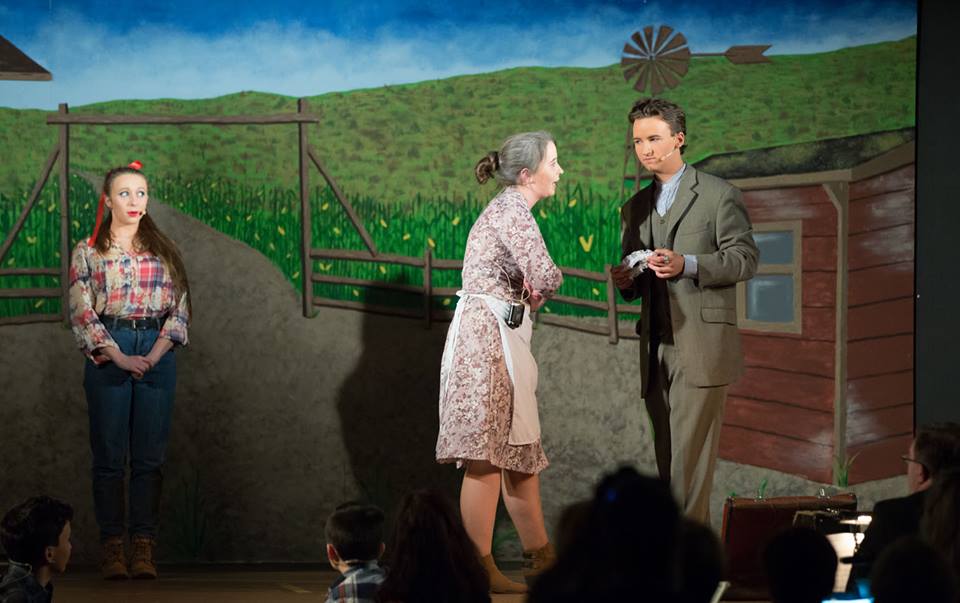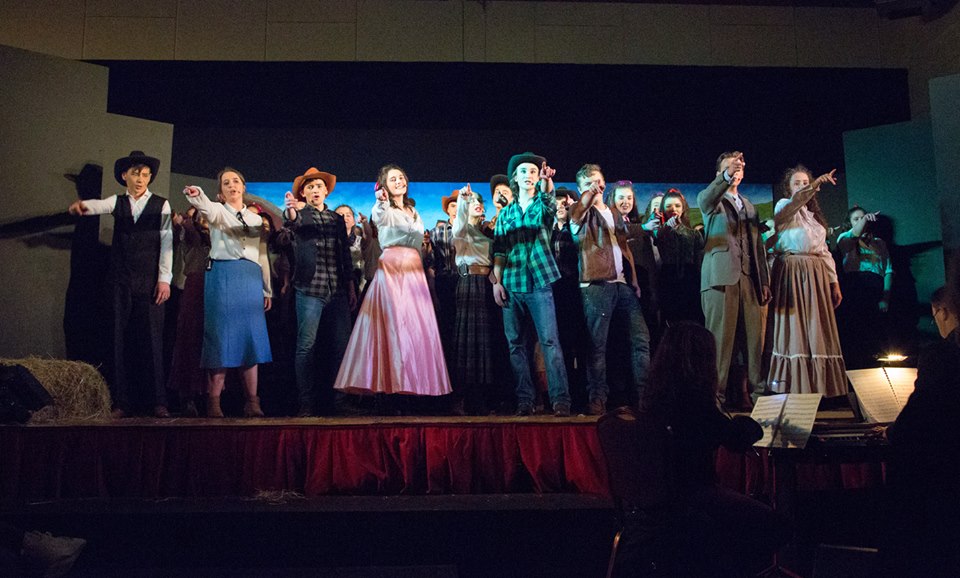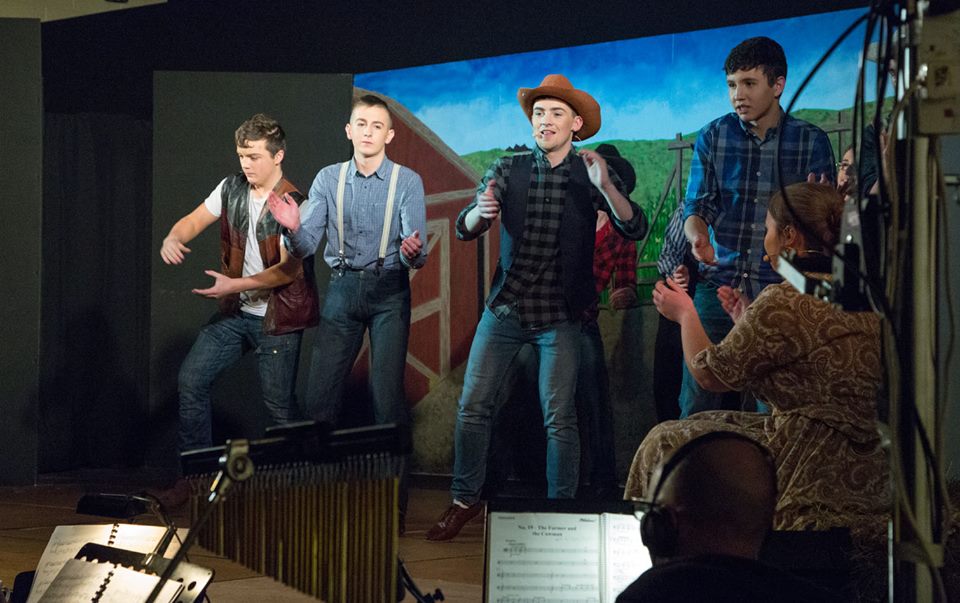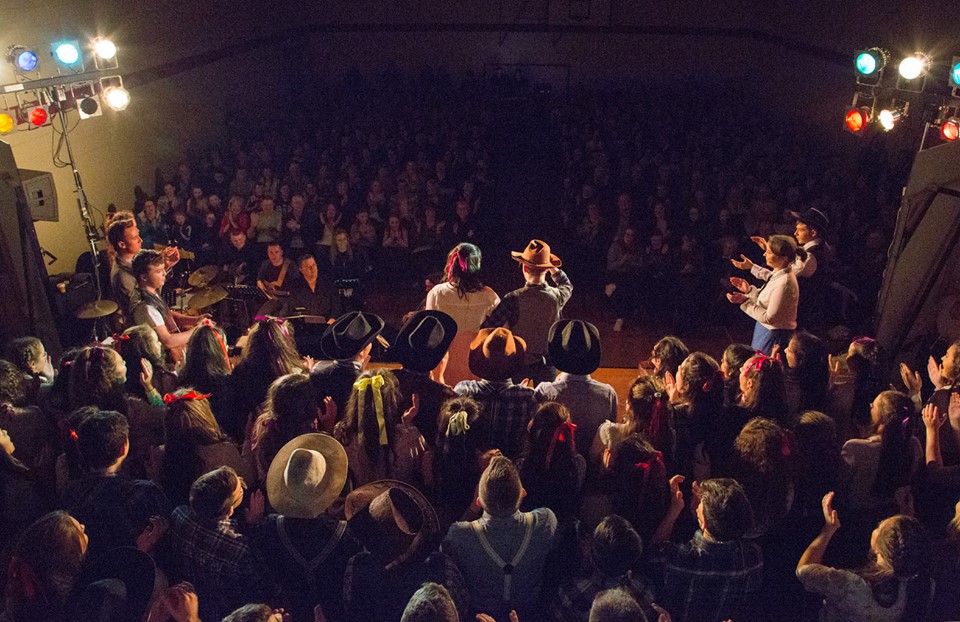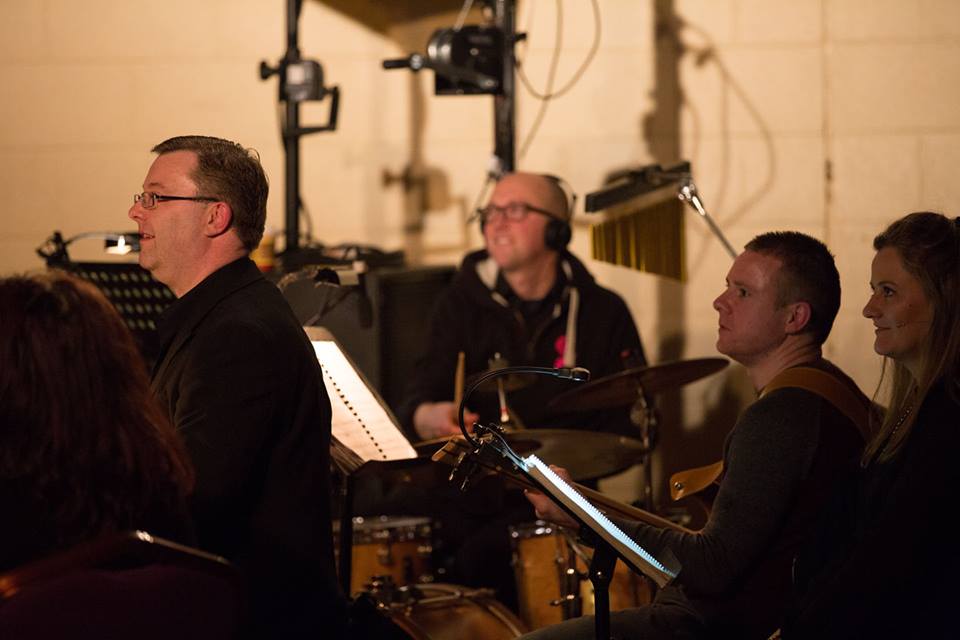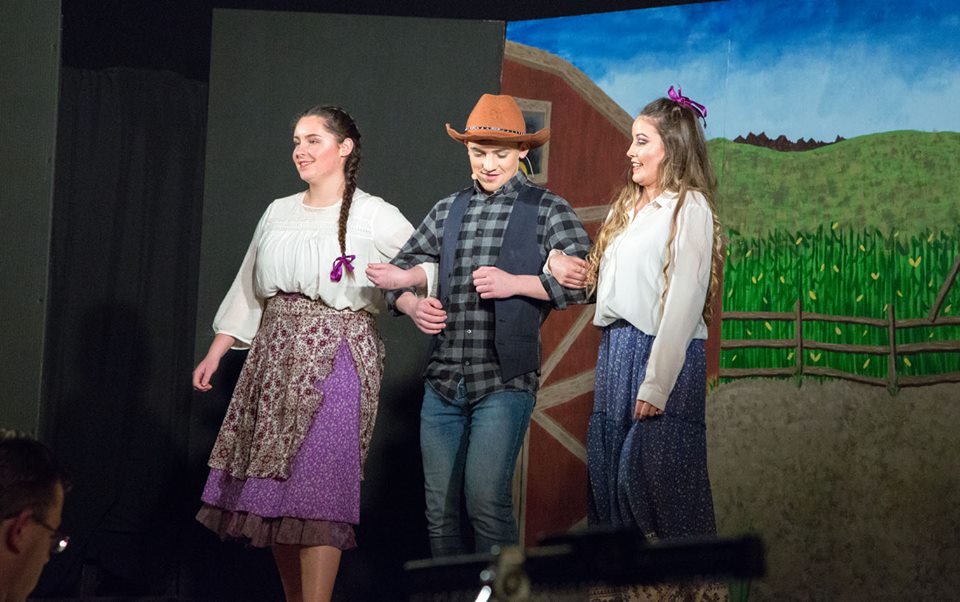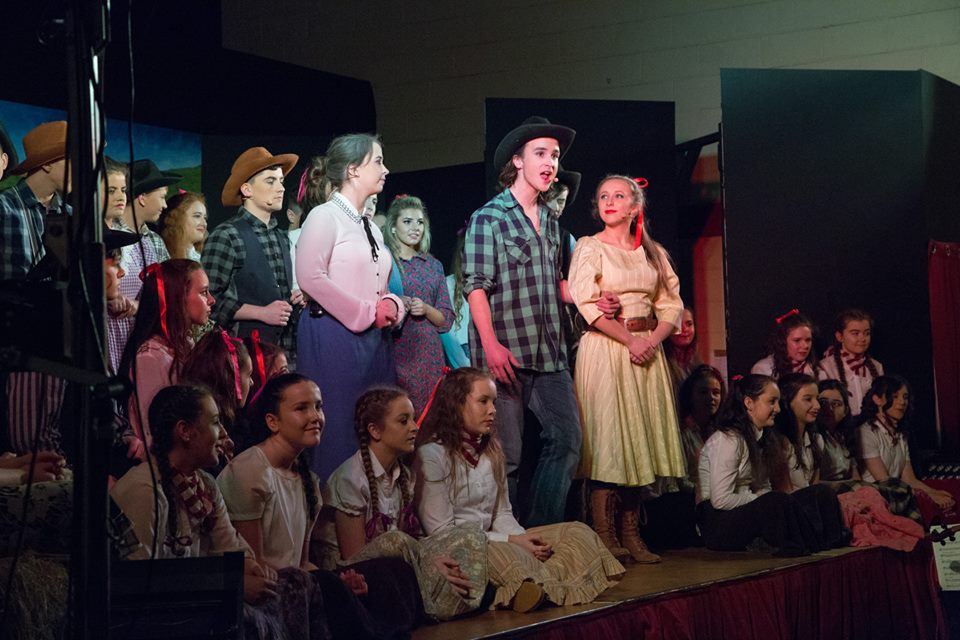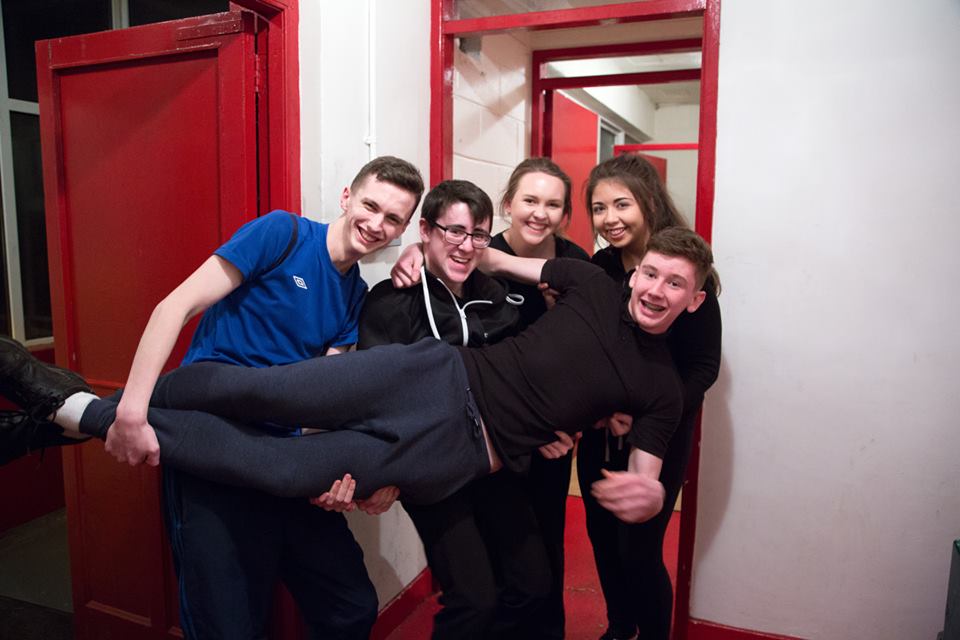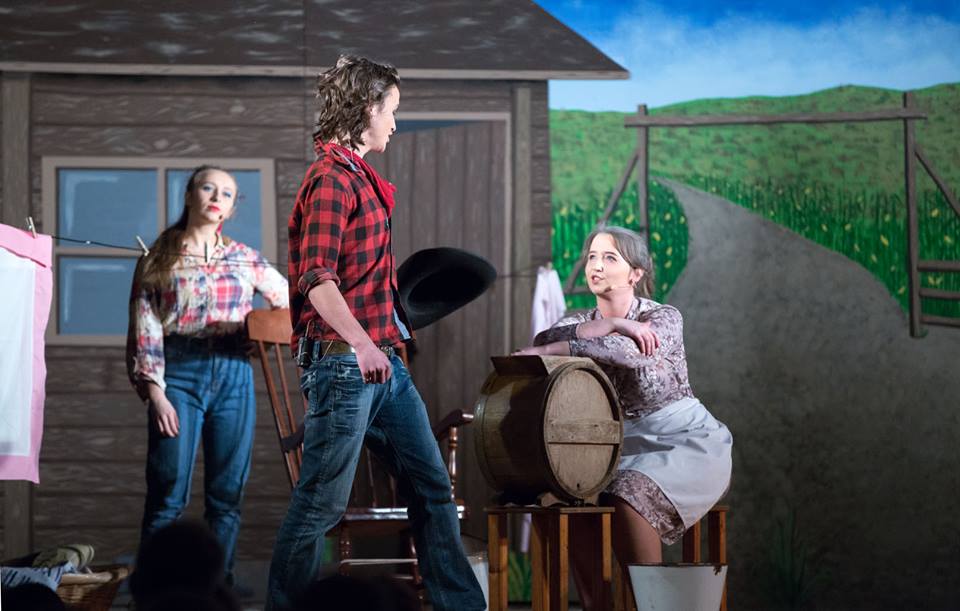 "Grease is the Word"
Following months of auditions, rehearsa​ls, sourcing props and designing backdrops, "Grease" hit the stage in Coola Post Primary on the 29th January 2019 to huge acclaim. Starring Roisin Kelly as Sandy Dubrowski and Cuan Durkin as Danny Zuko, the story of teenage romance had audiences captivated each night. The production involved a massive effort from the TY and 5th Year students as well as from the producer, Ms. Davey and director Ms. O'Connell.
Due to the snow on Wednesday and Thursday, these shows had to be rescheduled which involved putting on two shows on Saturday instead. This did not diminish the enthusiasm of the cast or crew or indeed the attendance of the audience who packed the complex for each show. For everyone involved Grease was most definitely "the word".